WIBCA Coaches Clinic Oct. 13-15
Donald's at WIBCA Coaches Clinic 2017
Coaches, mark your calendars for October 13th through 15th!
Donald Watts will be at the WIBCA Coaches Clinic on in Yakima, WA. He will cover the power of player development and the 7 fundamentals of mental toughness.
Other featured speakers:
Tony Dominguez, head coach, Western Washington
Tommy Lloyd, assistant coach, Gonzaga
Grant Leep, head coach, Seattle Pacific
Additional Details:
Venue – The Howard Johnson Hotel, Yakima, WA
Cost – $295 for 4 coaches, or $100 for individual coach
Link to the WIBCA website here.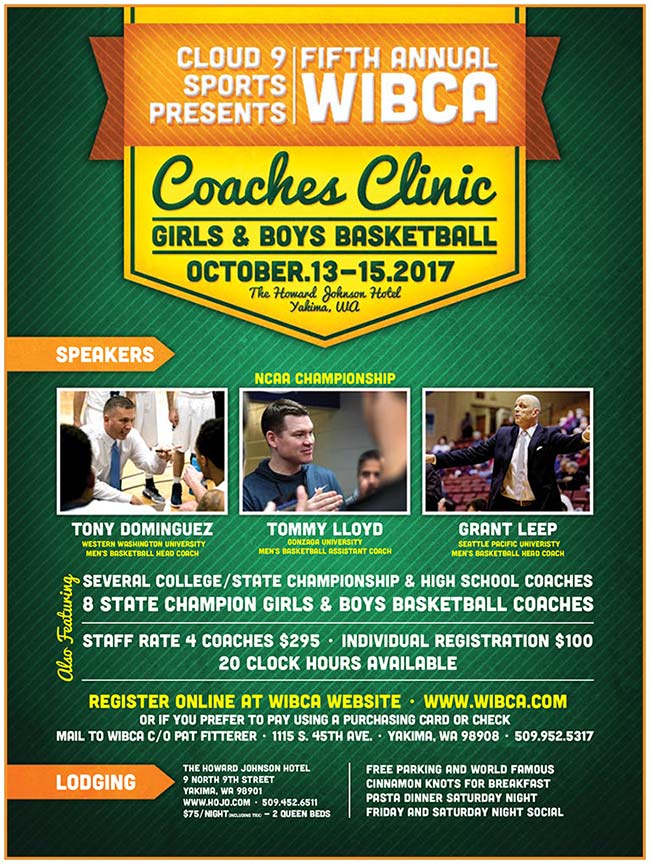 ---
Watts Basketball is Seattle's premiere institution for player development. Through basketball, we teach strength, concentration, tenacity, and enjoyment of the game. We do all this because we believe basketball skills empower personal growth. That's what makes us Gamechangers. For Life. To sign up for classes, camps, and clinics check out the calendar.
For some fresh Watts gear hit up the Shop.
Stay connected with Watts via:
WATTSUP Vlog
The Real Spill