SCHOOL'S OUT BASKETBALL CAMP
Getting back to fun and FUN-da-mentals, for life!
Welcoming 3rd to 8th graders
Skills camps are designed for players focused on mastering the fundamentals and building a love for the game! After playing and working with players for years, we have identified the Essential Skills for maximum enjoyment and success in the game. Each camp will be focused on mastering those skills, while incorporating friendly competition, games and prizes!
"My kids have done Watts camps and trainings for nearly a decade. So educational, so supportive, so fun!! I couldn't recommend them more strongly!! Worth every penny."
Fun
Youth sports, at their best, are a combination of challenge, triumph, relationship building, learning, and most importantly, having FUN! We find that the ultracompetitive sports world can strip the kids of these values. At our camps, we put that fun and learning at the forefront of all that we do.
Friends
At camps, your child will make new friendships and strengthen existing ones within the community of peers and mentors that encourage their efforts, challenge them to be better, and celebrate their success. 
FUN-da-mentals
Your child will see significant growth in just three days (camps are 5 days!) as we make sure all children leave with new skills and abilities that they are excited to demonstrate on the court, along with the knowledge and motivation to build on what they've learned. 
We build confidence, not by merely participating in sports, but by creating a safe place where all efforts are celebrated and where mistakes are valued as learning opportunities. We cultivate this atmosphere at all Watts Basketball camps.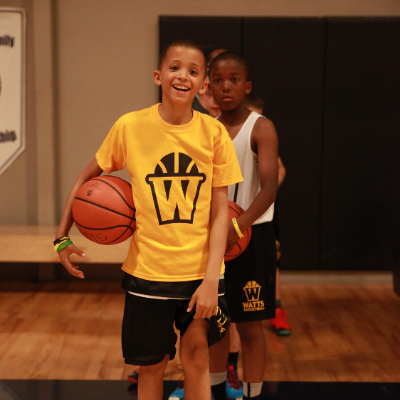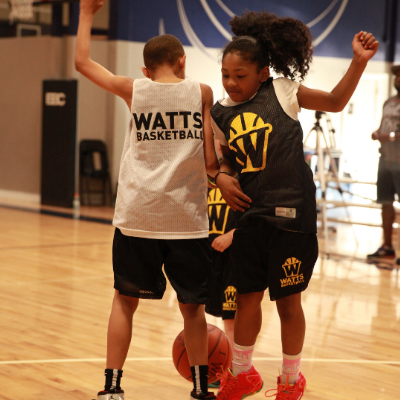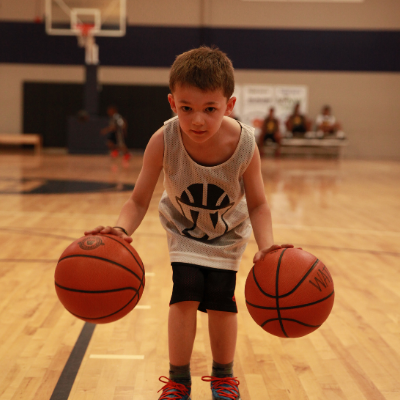 "Watts has provided my son with world-class basketball training. But more importantly, Watts has used the tool of basketball to give my son the confidence and expectation that he can and will accomplish greatness in his life socially, academically and athletically."
Spring Break (3rd-8th grade)
April 10-14
Time: 9am – 3pm
Location: 1644 Occidental Ave S