SUMMER BASKETBALL CAMPS 2023
Watts Basketball helps shape young people into champions not just on the court, but in life.
We're proud to announce that we're opening enrollment for our summer basketball camp.
Spots are filling up fast!
"Donald Watts and everyone associated with Watts Basketball not only gives top quality basketball training…They teach life skills, work ethic and the importance of being more than just a hooper."
It's time to have fun with friends again and get fit.
Watts Basketball Camp is more than just your average summer camp.
It's a way to build a healthy lifestyle.
It's a way to learn what it takes to win both on and off the court.
It's a way to make friends and build lifelong relationships.
It's the Way of Watts.
We believe that basketball isn't just a sport. It's a vehicle for building the skills that you learn and a way to instill the champion's mentality that gives you the drive, discipline, and awareness that enables success in all arenas in life.
— donald watts | watts basketball founder
The Way of Watts is all about building up a person with integrity. We aim to instill important values like respect, discipline, tenacity, and intelligent decision-making. Our training camp builds character and develops these personal qualities that will enable them to succeed in whatever they endeavor to do.
Players emerge from Watts Basketball programs armed with a wealth of skills and traits that will enrich their lives forever.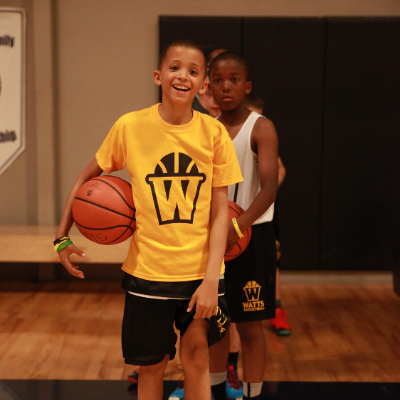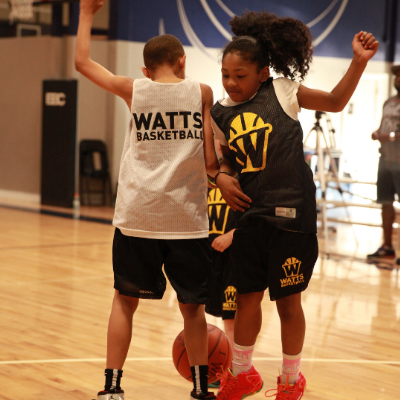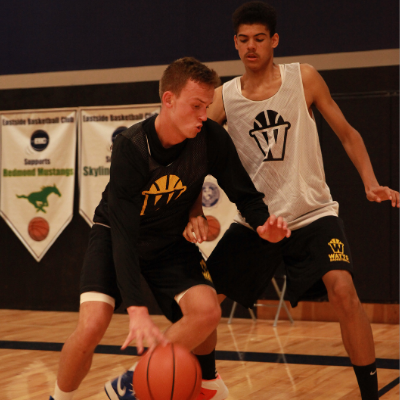 "Watts Basketball's mission is to develop the student athlete on and off the court. Their lessons, drills and inspirational messages will leave athletes better than they found them." Elite Training
Our experienced coaches provide athletic training that's individualized to each player. Every player gets exactly what they need at just the right moment. It's the way we grow our players and transform them into champs. Life Success
As players participate in their training, they also exercise mental and physical discipline and gain mastery over their performance. And how they perform on the court carries over into all other arenas in life, whether in the work world or in their personal lives. Lifelong Friendships
Players come to our camp and leave with positive, rewarding relationships with our coaches and other players. Players bond in a team environment and emerge with friendships that last far after the game clock ticks down.
Your kids deserve some FUN and you deserve a break!
Everyone learns differently at different ages. That's why we customize our training for each age group.
We provide your child with targeted coaching and instruction in order to facilitate mastery of the skills that they need in order to enjoy the game and to be successful, now and in the future.
We offer two kinds of camps, each geared towards different goals. In all our camps, we teach essential skills and principles that are age-appropriate.
"Donald and his team are topnotch. My son's skills and confidence have gone to the next level as a result of the time with Watts Basketball this summer."
6th-8th Grade
July 31 – August 4
Time: 9am – 3pm
Location: 1644 Occidental Ave S
3rd-5th Grade
August 7-11
Time: 9am – 3pm
Location: 1644 Occidental Ave S
6th-8th Grade
August 14-18
Time: 9am – 3pm
Location: 1644 Occidental Ave S
3rd-5th Grade
August 21-25
Time: 9am – 3pm
Location: 1644 Occidental Ave S
3rd-8th Grade
December 18-22
Time: 9am – 3pm
Location: 1644 Occidental Ave S
3rd-8th Grade
December 26-29
Time: 9am – 3pm
Location: 1644 Occidental Ave S
In need of financial assistance? We are proud to provide a limited number of scholarships, courtesy of The Watts Foundation, to ensure programming is as accessible as possible! Apply for a scholarship HERE.