Sidney is currently the business manager of Watts Basketball. She is also a former D-1 and professional player.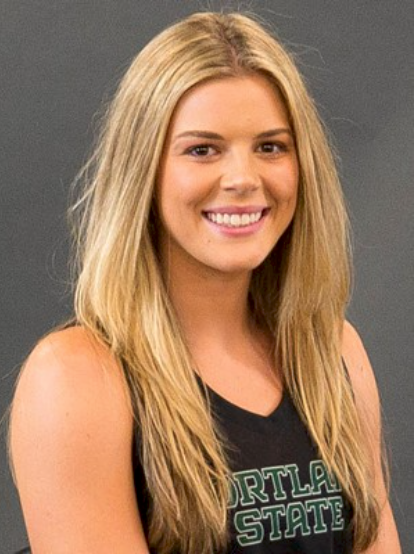 As a player at the high school through professional level, Sidney has had great success on and off the court. She is thrilled to return to Watts Basketball as the Business Manager directing overall operations and leading growth initiatives for the program.
As a former Watts trainee, Rielly is excited for the opportunity to again be a part of the game changing program that Watts was for her as a player. She is excited to drive efforts to expand the program and increase the reach of impact on more players and in the community.
As a Pro:
In her Rookie season as a professional player in the Danish league, playing near Copenhagen, Denmark, she led the team to become the Danish Basketball Federation Champions. While also earning awards of league MVP, Guard of the Year and Import of the Year.
As a Collegiate D-1 Player:
After transferring to Portland State from Santa Clara University after her freshman year, Rielly played an integral role in the turnaround of the struggling PSU program under Head Coach Lynn Kennedy. During the 2015-2016 season where she sat out due to NCAA transfer rules, the Vikings ended the season at the bottom of the Big Sky Conference. Fast forward to the 2018-2019 season, Rielly and the talented Viks took home the Big Sky Championship and earned a bid to the NCAA tournament.
Ending her career as a Viking, Rielly left her mark in the record books as one of just two players to reach the 1,500-point mark in three seasons at PSU, she ranked fourth all-time in scoring with 1,501 career points and tied for sixth all-time with 15.3 points per game. As a senior co-captain, the Viks finished the season with a program best record of 25-8 and Rielly became the Vikings' first first-team honoree since 2010-11.
Highlights of Rielly's college career include:
2018-19 All-Big Sky First Team-Selection
2018-19 Preseason All-Big Sky Selection
2x All-Big Sky Third-Team Selection (2016-17, 2017-18)
3x Academic All-Big Sky (2016-17, 2017-18, 2018-19)
3x Team Co-Captain (2016-17, 2017-18, 2018-19)
4th Member of the Portland State 1,500-point club (scored 1,501 points in three seasons at PSU
Only 3rd Viking to score 1,000 points in first two years at Portland State
Posted the top field goal percentage in the country by a guard in 2016-17 (.530). Finishing ahead of #2 Kelsey Plum, University of Washington.
Ranked second among all Big Sky Conference guards in overall field goal percentage as a senior (.448)
As a senior, was the only player in the Big Sky to rank in the top 10 for both overall field goal percentage (.448) and three-point field goal percentage (.390).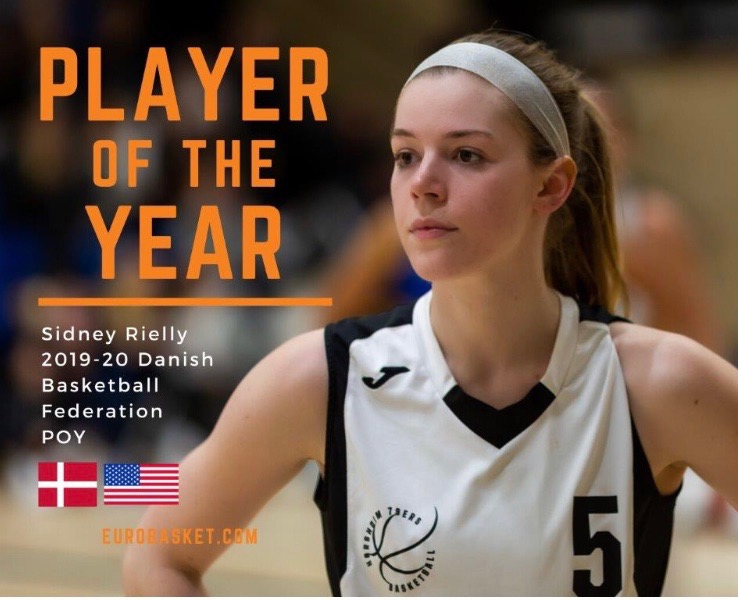 As a high school player: A graduate of Everett High School, Rielly left her mark in the EHS record books as well. Graduating as Everett HS's all-time leading scorer with 1,517 points and boasting the all-time leading free-throw percentage. Rielly was a three-time captain of the varsity squad, the Washington State 3A scoring champion in 2013 (23.5 ppg) and 2014 (21.9 ppg), three-time WIAA State Athlete of the Week, Western High School Athletic Conference 3A CO-MVP and a McDonald's All-American nominee as a senior. In her senior campaign, Rielly led the EHS team to its first District Championship since 1983 and its first WIAA state tournament appearance since 1996.
 Rielly graduated with her bachelor's degree from Portland State University with a double major in Finance and Business Management.
"Sidney has left her mark among the PSU all-time records."
"Rielly has also been one of the most efficient guards in the nation through her time at Portland State."