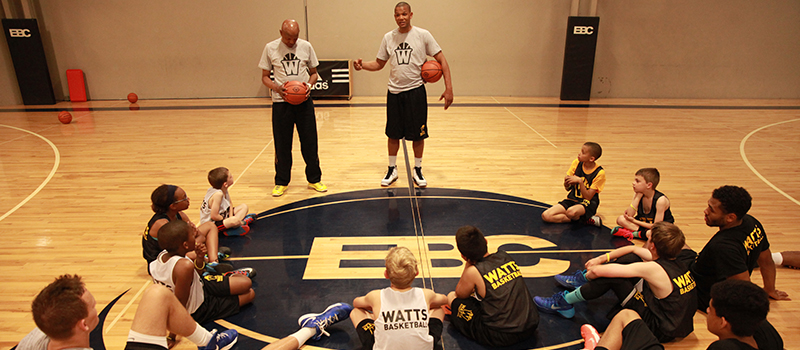 It's great to win games, but it takes real player development to improve. Putting too much emphasis on winning creates a focus on short-term satisfaction over long-term growth. At Watts our focus is on the big picture. We develop skills, encourage teamwork, and foster a sense of sportsmanship.
When you come to Watts, you'll learn how play effectively in the heat of the game. Our world-class coaching techniques have been developed over decades of professional experience. Anyone can get lucky and make a shot, but it takes technical know-how to get consistency.
Not many people talk about it, but a well-executed pass can be more important than a basket at the buzzer. Guarding an opponent can be more important than shooting a three. This kind of cooperation doesn't usually end up on highlight reels, but it's what makes basketball beautiful. That's why we teach players how to play smart and work as a team.
Basketball is meant to be played hard and to be played fair. We teach our players to treat their opponents with respect and to keep a good attitude on the court. Over decades of coaching we've learned that better sportsmanship leads to better sports.
So, get in the game with Watts Basketball. Whether you're looking for after-school sessions or intensive coaching we've got you covered.